Around 11 a.m. on Thursday, San Antonio Creek at the Sonoma-Marin county line crested its banks and flooded Highway 101 at one of the lowest points on the North Coast's main thoroughfare.
Traffic still moved, but very slowly. Cars and trucks forded foot-deep water at 15 mph. Only one lane of traffic was open in each direction and cars backed up for miles.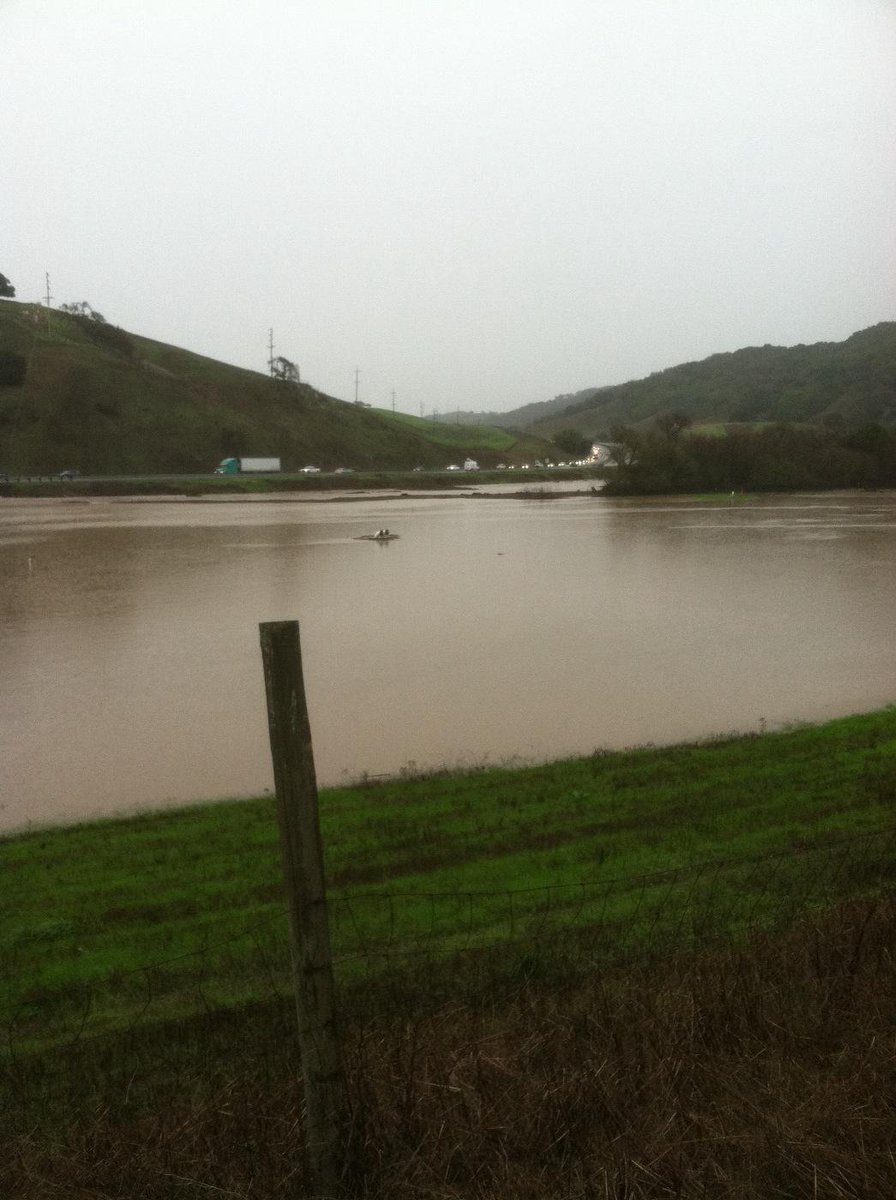 The bottleneck that the storm created is well known to Caltrans. This was not the first time Highway 101 has flooded at the county line. Caltrans is planning to fix the highway at this spot, but work won't be completed for another two years.
As part of the next phase of the Sonoma-Marin Narrows highway widening project, workers will raise the freeway and build a new, higher bridge over the creek just to the west of the current bridge that was built a generation ago. This summer, crews cleared trees and brush and relocated utility lines to prepare for the project. The construction contract is now out for bid, and should be awarded early next year with work expected to start in the spring. The new, six-lane raised and straightened freeway should be open to traffic in 2017.
(Visited 1 times, 1 visits today)